Terrence Halliwell

Species

Human

Birthday

February 17

Age

20

Gender

Male

Eyes

Brown

Hair

Black

Occupation

College Student, Tiger Guardian

Known Abilities

Spiritual Balance

Marital Status

Relationship

Family Memebers

Miranda Halliwell and Vladimir Gonzalez(parents); Octavio, Marcus, and Drake Halliwell(brothers); Amanda Halliwell(niece); Sinclaire Roman and Teresa Martinez(sister-in-laws)
Terrence Halliwell
is a mortal who has Wiccan, Guardian, and Phoenix powers. He is the third son of Miranda Halliwell and Vladimir Gonzalez, younger brother to Octavio and Marcus Halliwell and older brother to Drake Halliwell. He is the currecnt Tiger Guardian. He is one of the main protagonists of the
Guardians
series.
Appearance
Edit
Personality
Edit
Terrence was born on February 17th to Miranda Halliwell and Vladimir Gonzalez, 20 yaers before becoming a Guardian. His older brothers, Octavio and Marcus, were born several years before him while his little brother Drake was born more than five years after. Like his brothers and cousins, Terrence became a Guardian a week after Drake's 15th birthday.
Guardians
Edit
Powers, Abilities, and Paraphernalia
Edit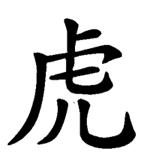 Premonition
is the ability to see the past, present and the future in various ways
Spiritual Balance is the magical ability to separate ones good and evil selves (yin and yang)
Vast Aura
Expert Archer
Expert Hand-to-Hand Combatant
Advanced Growth Rate
Keen Intellect
Cresent Moon Bow
Edit
Aura Mirror
Edit
Affiliation
Edit
Conception
Edit
The design of Terrence's bow is based on the Bleach character Uryu Ishida second bow, Kogaku. Terrence's first power is inspired by the Tiger talisman from Jackie Chan Adventures. Terrence's Inactive gauntlet and armor was inspired by the Witchblade franchise.
| | | |
| --- | --- | --- |
| Preceded by: | Tiger Guardian: | Succeeded by: |
| Cassie | Terrence Halliwell | none |